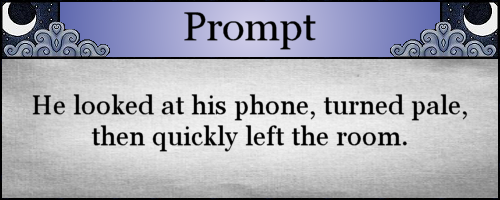 What is WonHundred Word Wednesdays? It's when a group of amazing authors and I write 100 word stories all based on the same short prompt and post them. All the variations are fun to read. Here is my entry for the week.
I tapped the fork absently against the table covering resisting the urge to check the time. I shouldn't be here. Not with the hatching due. Milo's calm was baffling, until the loud metallic chime.
Pulling out the forbidden device, he looked at his phone, turned pale, then quickly left the room.
I narrowed my eyes rising. He'd brought that to the archaic society? The months fighting and he risked that now?
Dashing out the door I gapped at the hoover car descending. Where had he gotten that? I didn't stop me though. This dragon momma wasn't missing the first birth.
Don't forget to read the other's takes on the prompt. Theirs go up throughout the day.
Alison Woods (Peering Into. . .): alisonmillerwoods.wordpress.com
DawnRay Ammon: areaderlivinginthewritingworld.blogspot.com
Eliza Crosby: authorelizacrosby.blogspot.com
Jaclyn Weist: jaclynweist.blogspot.com
K.R. Wilburn: krwilburnbooks.com/blog
Kaye P. Clark: kayepclarkwriter.blogspot.com
Miranda D. Nelson: www.mirandadnelson.blogspot.com